Blair Hills Meeting
Tuesday, October 21, 2014, 7-9PM
Co-President Kerri called the meeting to order at 7:00 pm
Reading of last meetings minutes by Antoinette.
Minutes were approved and seconded as read.
Old Business
Blair Hills directory:
Jon Melvin described the new on-line directory system

List should be completed by October 25th

Directories will be available through password protected pdf files

Paper copies will be distributed at the end of the month
New Treasurer:
Review of earthquake preparedness:
CERT did a mock training on 10/16 in Studio Estates.

Summary was distributed by Jon via email.
New Business
Park to Playa Project:
Discussion upcoming city council meeting on the county proposal to move path next to Stoneview farther into the oil fields

Next city council meeting is next Monday from 7-9:00pm – they will consider not classifying the trail as a sensitive use so that the county can move it 50-to-75 feet south of homes in Blair Hills without extending the 400' buffer zone and thereby eliminating opposition from Freeport Oil

Community members are encouraged to go

There will potentially be a walkthrough for community members to see exact trail markers

The city council would like to hear from

Blair Hills

residents; if you are unable to attend, please email the city clerk.

Susan Yuen

from the city developers office: They are looking into the impact of the bridge from the back of the homes along Stoneview; the county wants to provide documentation to show the specific impact; they would like to do analysis of the bridge and the trail buffer zone between sensitive usage and the line of oil usage

The county is proposing low level fencing and/or a landscaping buffer (and in other communication: may consider adding a sound wall)

There is a need for visual analysis from the backyards of Stoneview homes – residents: please give them permission to photograph from the back of the homes

Blair Hills Association should unite and ask city council to postpone vote at this time

Blair Hills Association should have input on design, the trail should be moved farther into the buffer zone, and residents should have the opportunity to vet the design

Susan Yuen urges members to read the agenda item when it is posted on the city web site before coming to the council meeting

Jon to send out email with the link to the agenda item
Traffic:
Concern about traffic and destruction to streets continues

Moved to be discussed next meeting due to time constraints – suggested that Gabe Garcia from Culver City traffic be invited
Coffee with a cop:
Kerri reported a fun experience

Next meeting with a cop will be announced soon
Rob Schultz presentation:
Presentation of subdivision plans to add 8 new single family residences to Blair Hills and

a

assisted living facility for elderly

Rob Schultz presented a brief history of the Schultz family property founded in the 1950's before Blair Hills existed

David Boyd

, Project Manager presented building logistics

Described the proposed senior assisted living and memory care facility with 96 units and 106 beds

All traffic coming in and out of the assisted living will come through the main entrance off La Cienega

Most residents will not be able to drive. The biggest traffic impact will be employees and visitors on weekends (around 20 or fewer employees)

Less traffic than independent living

The other half of the project are single family homes, the original "Ranch House" will remain, 8 houses to be developed including one for Barbara and Rob Schultz

The proposed homes will be 3,000-3,400 square feet, have 2-3 car garages, on 5,200-6,000 square foot lots

Eucalyptus trees along Lenawee will be removed, the street widened about 8 feet, and a sidewalk added

First phase: building of 3 homes, widening of Lenawee and building of a cul-de-sac

Second phase: building additional 5 homes

Final phase: building of the senior assisted living facility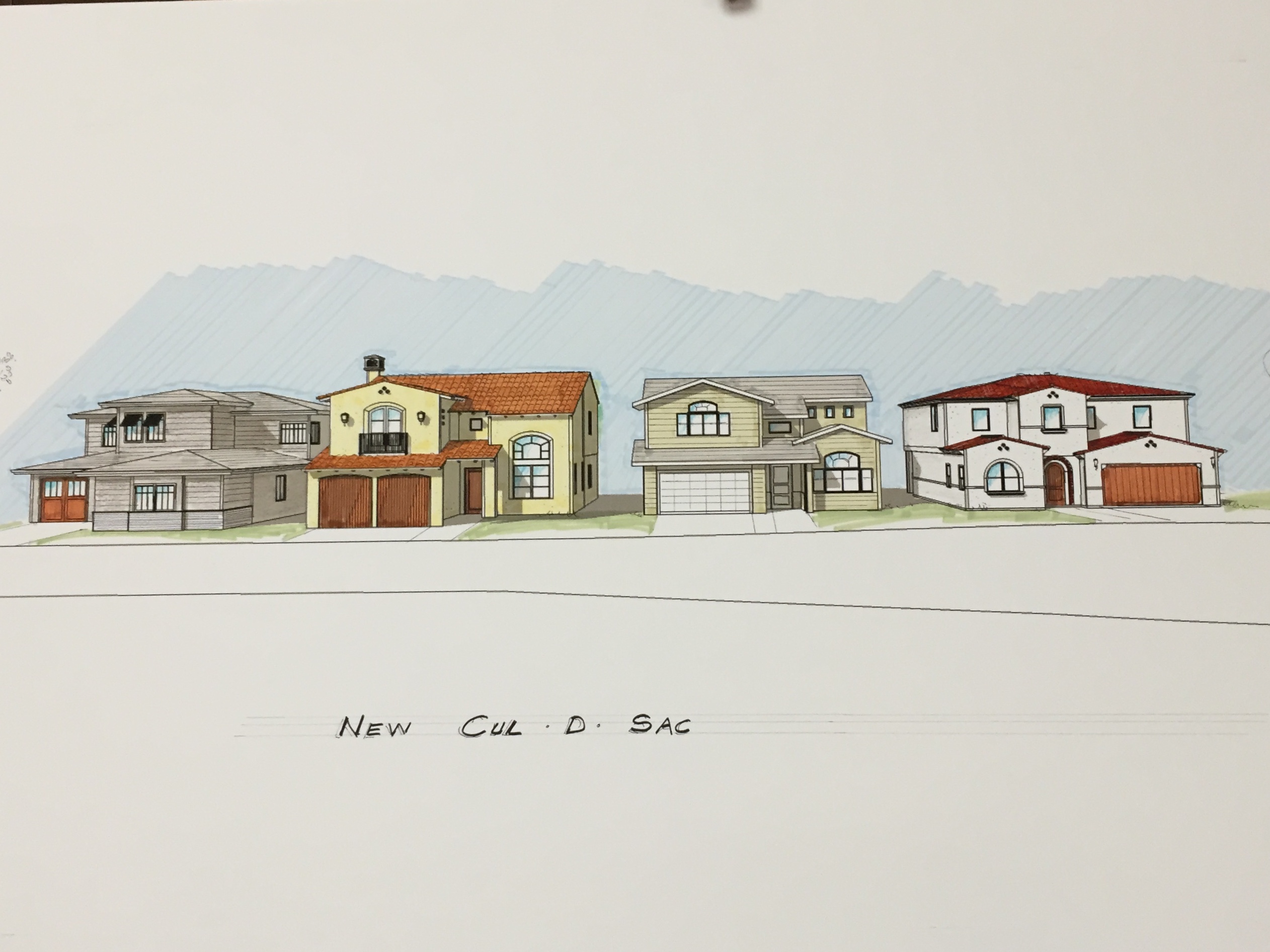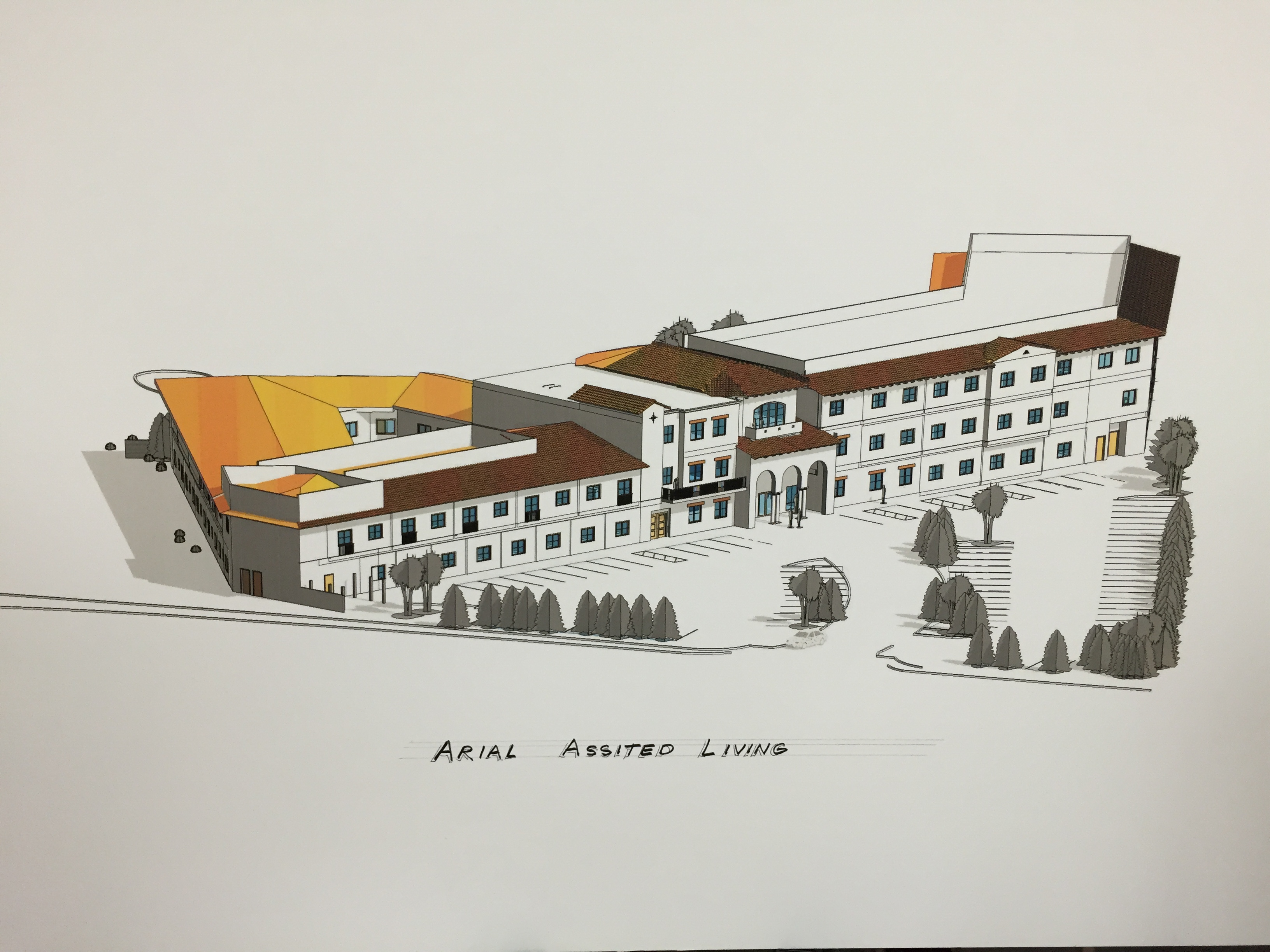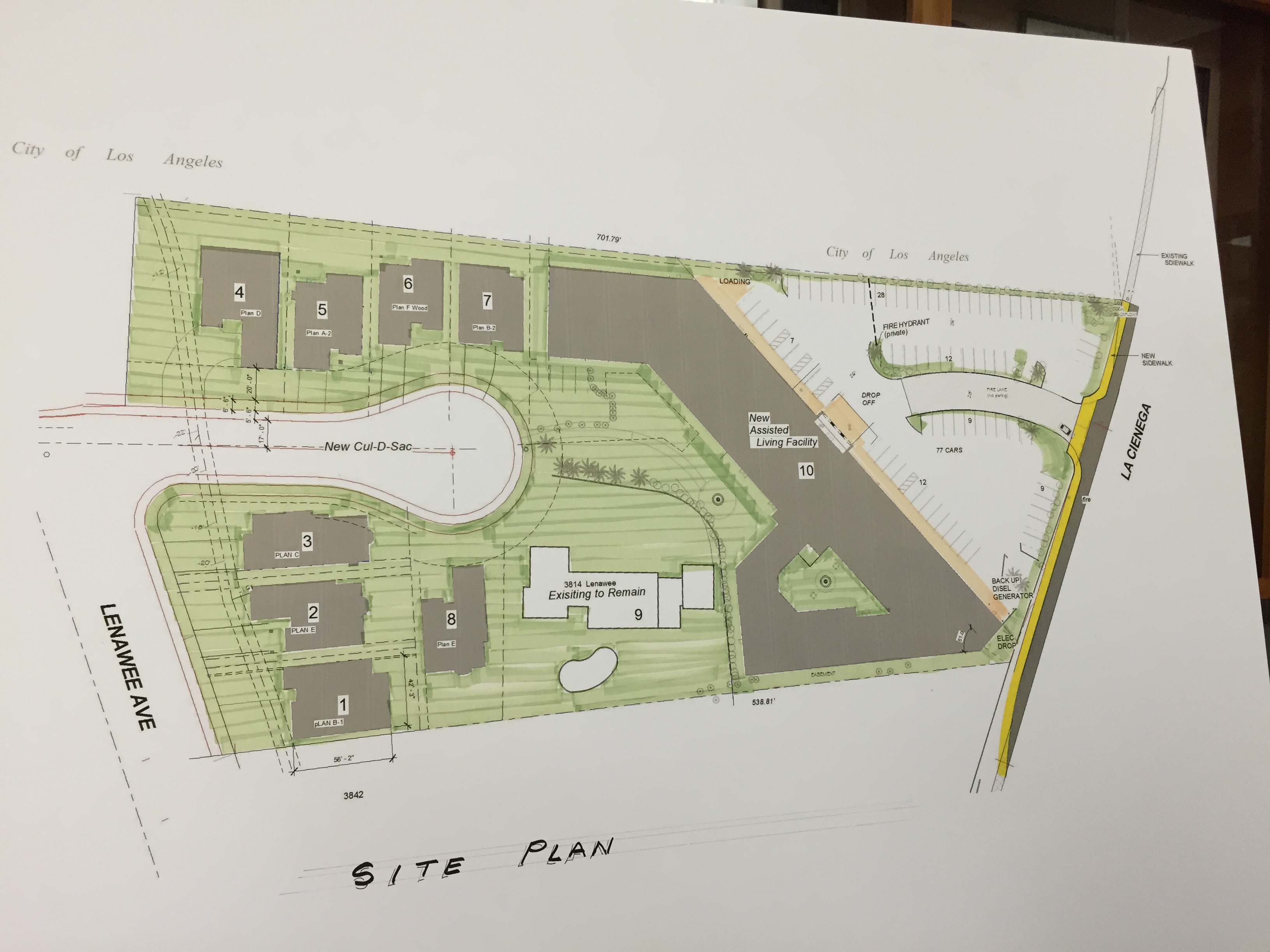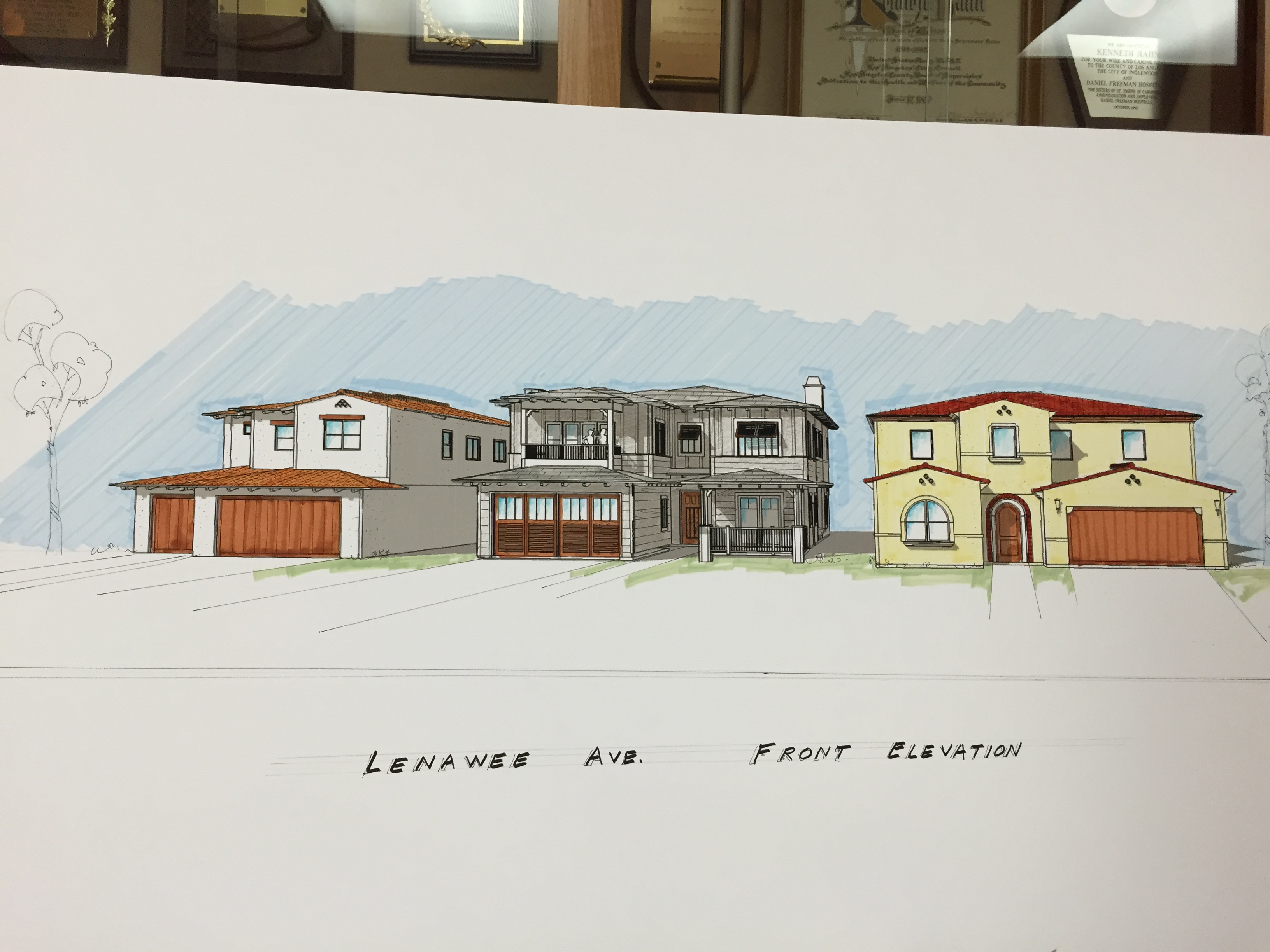 Community Follow Up Questions:
The facility will be the same height as the formerly proposed bridge housing, 2 stories on one area and three farther north, so as to not impede views from surrounding homes on Vicstone

Present zone is R1 for single family residence; a zoning change is necessary for the larger buildings

The entire parcel of land is in Culver City

There will be emergency access through cul-de-sac for fire department and paramedics to reach the assisted living building; otherwise all of its access is from La Cienega

David Boyd will deliver comps based on assisted living facility for people concerned with property value impact
Meeting was adjourned at 9:00 pm by Co-President Kerri Lou